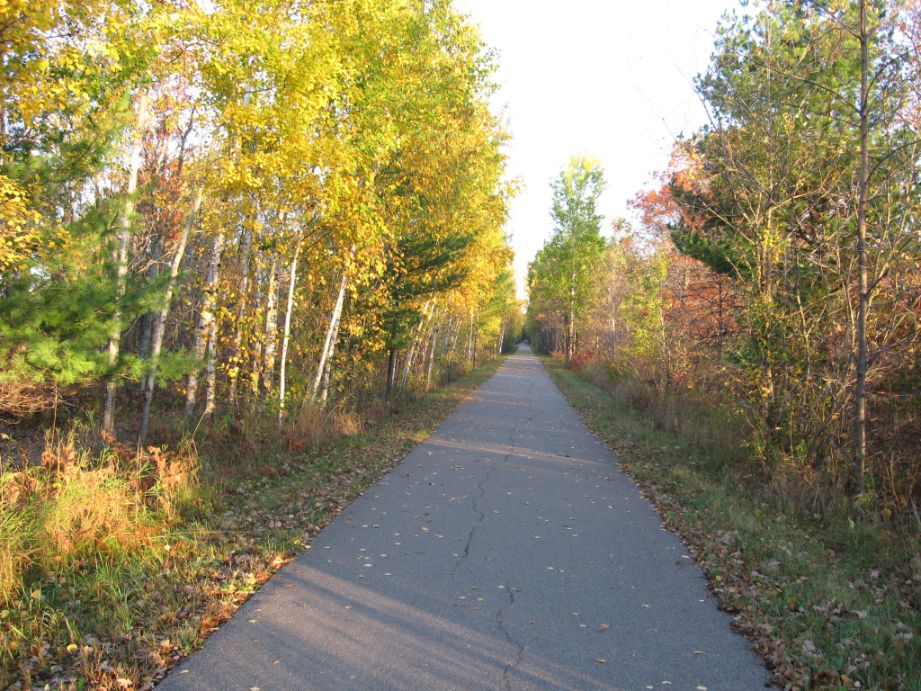 Clay County Heartland Trail Extension
Project Description
The Heartland Trail is a paved state trail located in north-central Minnesota which provides recreation and transportation for walkers, runner, bicycle users, snowmobilers, cross country skier, and other uses throughout the year. The currently-constructed Heartland Trail is a 49-mile paved shared use path that extends from Park Rapids to Cass Lake. The trail was constructed in 1976 from Park Rapids to Walker with the Walker to Cass Lake portion constructed in 2002.
In 2006 the Minnesota Legislature authorized the extension of the Heartland Trail from Park Rapids to Moorhead. Since that time efforts have been made to try and make this a reality. In Becker County a portion of the trail is now substantially complete from Detroit Lakes to Frazee (5 miles).
In Clay County, planning efforts began in 2014 which has resulted in several discussions with jurisdictions, the development of a preliminary alignment, as well as public/landowner meetings held in 2015. In addition to planning efforts in Clay County, a one-mile segment of what might be the future Heartland Trail was constructed in Glyndon in 2019 and a traffic signal with accommodations to include a trail was installed in Hawley, MN at US Hwy 10.
The objective of this study is to build off past planning efforts by proposing alignment alternatives and then detailing precise trail placement as part of each alignment alternative. In addition, public and stakeholder engagement will be a key component of this study, which will be used to help propose a proposed detailed alignment.
Frequently Asked Questions
Northwest Minnesota does not have a nearby state trail, as the rest of the state does. Today residents of Clay County are missing out on the benefits and quality of life that such a trail would have to offer.
This trail would provide a designated route for those seeking a variety of recreational opportunities in Clay County. The trail would link cities, towns, and parks along the route and provide residents of Clay County with a safe and scenic recreational corridor.
No. No land will be condemned for the purposes of this trail. Any land needed for the construction of this trail will be purchased or an easement will be set up on a voluntarily basis by the adjacent landowners.
This trail will be designed for all types of users. Runners, walkers, bicyclists, in‐line skaters, etc. In the winter cross country skiers and snowmobiles will be allowed to use the trail. If sufficient corridor width is available a separate treadway may be made available for horseback riding. This treadway may also be the best option for snowmobiles and/or cross country skiers. ATVs will not be allowed on the trail.
It is expected that users will come from all parts of Clay County and beyond. With the trail connecting to the Fargo‐Moorhead area, many residents from Fargo‐Moorhead are expected to use the trail. A mix of users ranging from families to long‐distance bicyclists are expected to enjoy this amenity.
At this stage it is hard to say exactly when the entire Clay County Heartland Trail will be built. Smaller segments of the trail may be built through towns such as Hawley and Glyndon with the larger segments being built further in the future. This is all contingent on funding for the trail.
With nearly 600 miles of state trails in Minnesota, many of the trails travel through lands adjacent to private properties. There have been little to no complaints from such landowners about the users of the trails. Many users of these trails are using the trails to enjoy the outdoors and as such are responsible stewards of the land and respectful of adjacent properties.
The cost of this trail is still being evaluated. Costs will vary based on terrain, wetlands, and many other factors. In addition to these costs, possible easements and property purchasing could also incur costs to the trail building effort. As a result of this study, planning-level cost estimates will be developed.