MnDOT Connected and Automated Vehicle Strategic Plan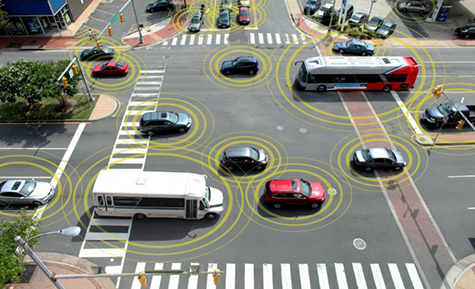 Connected and automated vehicle (CAV) technology is rapidly advancing across the country and around the world. Many vehicles on the road today have some type of automated driving systems helping to save lives and prevent injuries. As CAV technology advances from research to reality, MnDOT is preparing for this changing transportation landscape by monitoring how these new technologies will impact mobility in Minnesota.
To assist in these efforts, MnDOT is developing a Strategic Plan for Connected and Automated Vehicles in Minnesota. The plan will identify short-term goals (testing and early deployments) and long-term strategies for how MnDOT can address the rapidly emerging changes in transportation technology for the benefit of Minnesota. It will also seek to establish investment priorities, recommend strategic changes to department operations and processes, and consider policy actions to help prepare for changes in mobility and safety brought about by these new technologies. The process will be driven by extensive outreach to constituencies across the state, engaging with MnDOT in a scenario planning process where the team will consider a range of future scenarios and establish priorities for creating positive outcomes for Minnesota. This plan is anticipated to be completed in early 2019.
What is CAV?
CAV stands for "connected and automated vehicles." Connected vehicles can communicate with infrastructure, other vehicles, or even other devices such as smartphones. Automated vehicles use computers that take over human tasks such as driving, braking, and steering. CAV can be summarized by the hour primary elements of change in transportation.
Why does CAV matter?
These changes provide opportunities to:
1. Enhance the quality of life by improving transportation safety and mobility for Minnesotans
2. Manage evolving technology proactively for the beenfit of the state
3. Brand Minnesota as a place to safely test and deploy CAV
What are the five goals of the strategic plan?
1. Develop scenarios to help MnDOT and partners understand a range of potential CAV futures
2. Use the scenarios to inform current and future long-range planning, regulatory, programming, design, operations, and business planning efforts
3. Identify short-term, mid-term, and long-term opportunities for policy, regulations, partnerships, research, pilot demonstrations, and technology deployments
4. Increase the probability of achieving the potential benefits of CAV technology in Minnesota and reduce its risks and potential negative implications
5. Develop a communitcations plan for MnDOT, stakeholders, and partners to describe steps being taken to prepare for these new technologies
How can I get involved?
MnDOT will be hosting a series of scenario planning workshops across the state to explore how CAV could change transportation and life in Minnesota in the next 20 years. These workshops will be held in cities across Minnesota in 2018 and early 2019. The goal of these workshops is to get insight on how different CAV futures may impact Minnesotans and to develop approaches for the benefit of people across the state.
Hjemkmost Center, 202 1st Avenue
Moorhead, MN 56560
Tuesday, Dec. 11, 2018
9 a.m. to noon
Check out the event Here!
If you'd like to participate, please register!
For more information, contact:
Keith Mensah, Transportation Planner
651.366.3799
Katie Caskey, Policy Planning Director
651.366.3799